Setup file

Windows/ Version 2.18
Get Setup File
Buy
100 € / 3 PCs
Buy Now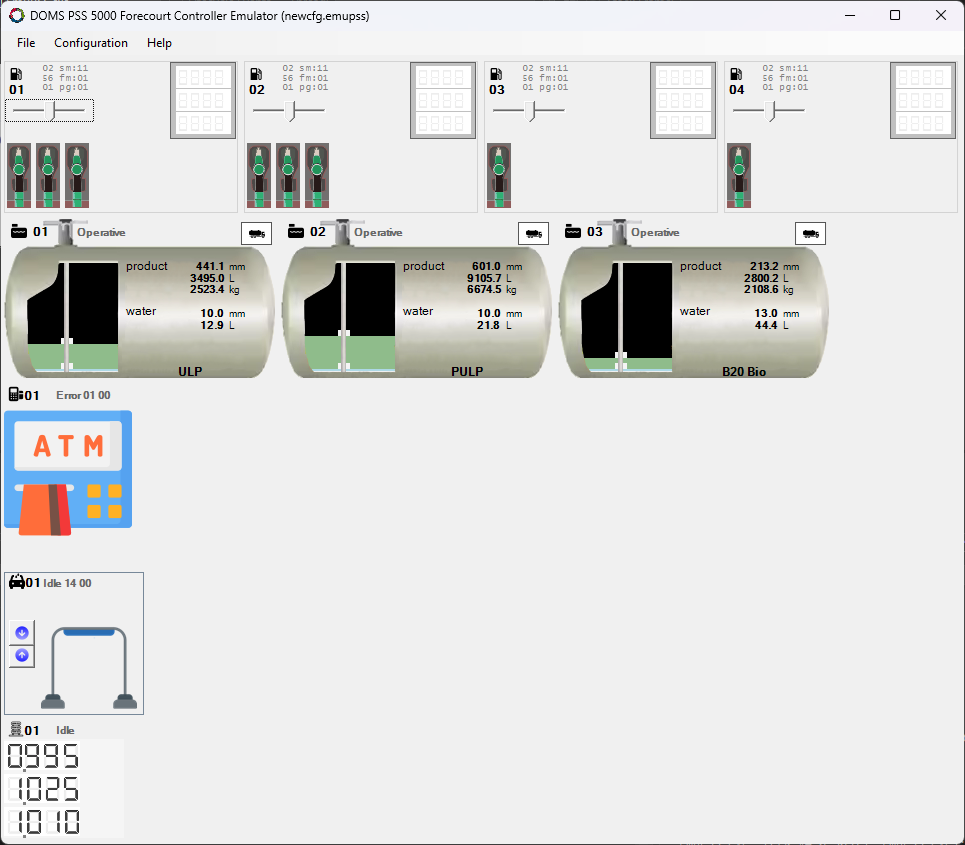 Background
This software extends an earlier project with the same name hosted previously on stonito.com.
PSS 5000 uses proprietary TCP/IP protocol to connect with POS clients. For that connection you need interface components supplied by DOMS to its distributors. Component is a standard OCX component.
The main problem developers face working for petrol station is testing. Testing on the site is not the best option. It disrupts the usual operation of the forecourt and often puts station out of order.
Software is written for .NET framework. All the most important functions of one petrol station exist in an emulator. On the screen emulator form is on top of the Demo Pos (supplied by Doms and used for testing its hardware). For a full manual check documentation PDF file available id download section.
Main features
Configuring forecourt with up to 16 fueling points with 1-5 nozzles
Configuring decimal places on displays for unit prices, volume and money amounts
Lifting nozzle, controlling speed of dispensing and replacing nozzle
Authorize fueling point
De-authorize fueling point
Preset fueling point with money or volume
Read transaction
Lock transaction
Clear transaction
Keeping and readout of pump volume and money totalizers